CHURCH - FAMILY - SCHOOL PARTNERSHIP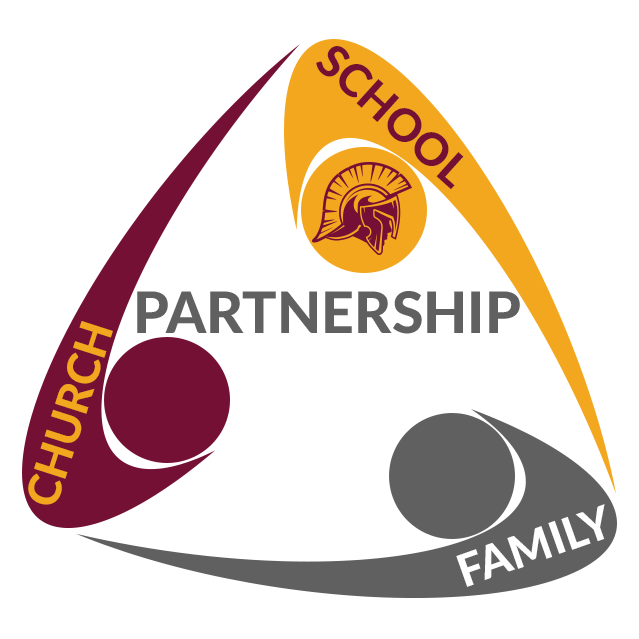 At Nampa Christian Schools, our vision is to provide a high-quality education with the Gospel and a Biblical Worldview as its foundation. Our purpose is to equip, shape, and disciple students' HEARTS, HEADS, and HANDS in the truth and authority of Scripture, striving for excellence to glorify God in all areas of learning and life.
One critical aspect of this effort is the partnership between us, you, and your local church. It is only through a Christ-centered partnership between all three that we can be successful in glorifying God with our HEART, HEAD, and HANDS. Our admissions process will include steps that help us to understand how we will be able to achieve this type of partnership with both you, the family, and your local church.

Nampa Christian Schools, Inc. is a non-profit ministry, governed by a Board of Trustees, serving the needs of the Christian community. Nampa Christian Schools admits students of any race, color, national and ethnic origin to all the rights, privileges, programs, and activities generally accorded or made available to students at the school. It does not discriminate on the basis of race, color, national and ethnic origin in the administration of its educational policies, admissions policies, scholarship and loan programs, and athletic and other school-administered programs. NCS does not discriminate in the administration of its educational policies, admissions, financial aid, athletic, and other school-administered programs.
we're here to help!
We understand that where to send your child to school is a significant decision, and we are here to help guide you through the process and answer any questions you have. You may contact our Director of Admission via email to ask questions or schedule a visit.
Admissions Process
Thank you for your interest in Nampa Christian Schools!
We are seeking families and students who are committed to partnering with us as we fulfill our Mission and Vision. Our Admissions Process runs year-round, but entry into any grade level is based on space available, your completed application packet, and the result of your family interview. The school cannot make enrollment decisions until all documents have been received. You can scan and email application-related documents to our Director of Admissions.
Application Deadline for the 22-23 school year is February 11th, 2022!
Please email our Director of Admissions to inquire about availability for the current school year (be sure to include the grade level(s) you are asking about). We will be accepting applications for the 2022-2023 school year until Friday, February 11th. We have limited space for Infants through Grade 8. If you have a High School student, please contact our Director of Admissions regarding availability. We will begin reviewing new applications in late February 2022.
STEP ONE - Submit an application with all required documentation and pay the $50 application fee
Once complete, an initial review will take place by our Enrollment Committee and you will be contacted regarding the next steps
STEP TWO - Schedule an interview
Upon successful completion of STEP ONE, the Director of Admissions will contact you to schedule a student screening (if applicable) and a required family interview.
Within two weeks of your family interview, you will be notified if we are able to extend an offer of enrollment or an offer to join our waitlist.
Middle & High School (Grades 6-12) Please Submit:
Choose between the two:
You will also need to turn in your:

Elementary School (PreK - 5th Grades) Please Submit:
Choose between the two:
You will also need to turn in your:
Preschool (Infant - 3's and 4's)
You will also need to turn in your:
After submitting the required application and forms and $50 application and evaluation fee, elementary students will be scheduled for an assessment with our elementary principal. Students and families submitting applications in all grades will be contacted to schedule an interview. All applications and forms should be sent to the registrar's office at:
Nampa Christian Schools
Attn: Director of Admissions
11920 W. Flamingo Ave.
Nampa, ID 83651
Contact Us (208) 475-1711