Counseling Services at Nampa Christian
The counseling services at Nampa Christian Schools are designed to create a partnership with the student, their family and our counselor.
Services Provided
• Classroom Presentations
• Group Counseling
• Brief Solution-Focused Counseling
• Evidence-Based Treatment Techniques
• Parent Consultations
• Community Resource Referrals
*Please note: school counselors do not typically provide full time counseling services. your child may benefit from additional support.
Referrals for outside counseling services are available for children experiencing grief, divorce, family separations, deployment or other mental health concerns.
For Students
• Friendships
• Setting Goals
• Working Well With Others
• Feeling Good About Yourself
• Adjusting To A New School
• Learning To Make Decisions
• Managing Your Feelings
• Dealing With Peer Pressure
• Dealing With Bullying
For Parents
• Help Your Child Succeed
• Improving Parent-Child Communication
• Referrals For Community Resources and Services
• Understanding The Developmental Changes Of Childhood
• Reference Materials
• Information To Help Understand Your Child's Special Needs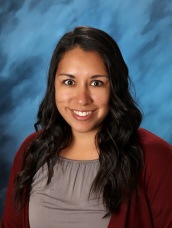 Maria Scott
Counselor
About me ...
Hi, my name is Maria Scott. This is my second year as the K-8 Counselor at Nampa Christian and I LOVE it! I'm married and have three beautiful girls; an 8 year old and twin 4 year olds! Our family has been part of the Nampa Christian family for six years now and we couldn't feel more blessed to be at this school.
In my free time I enjoy being with my family and friends. I like coffee, chocolate, and feedback! So if there is anything you'd like to see the counseling department bring to the school, please let me know!
Throughout the year I will be updating this page with resources I hope you find useful ranging in a variety of topics. If you are interested or in need of a specific topic and you don't see it listed, please email or call me and I will try my best to find you an answer!