Music Arts Department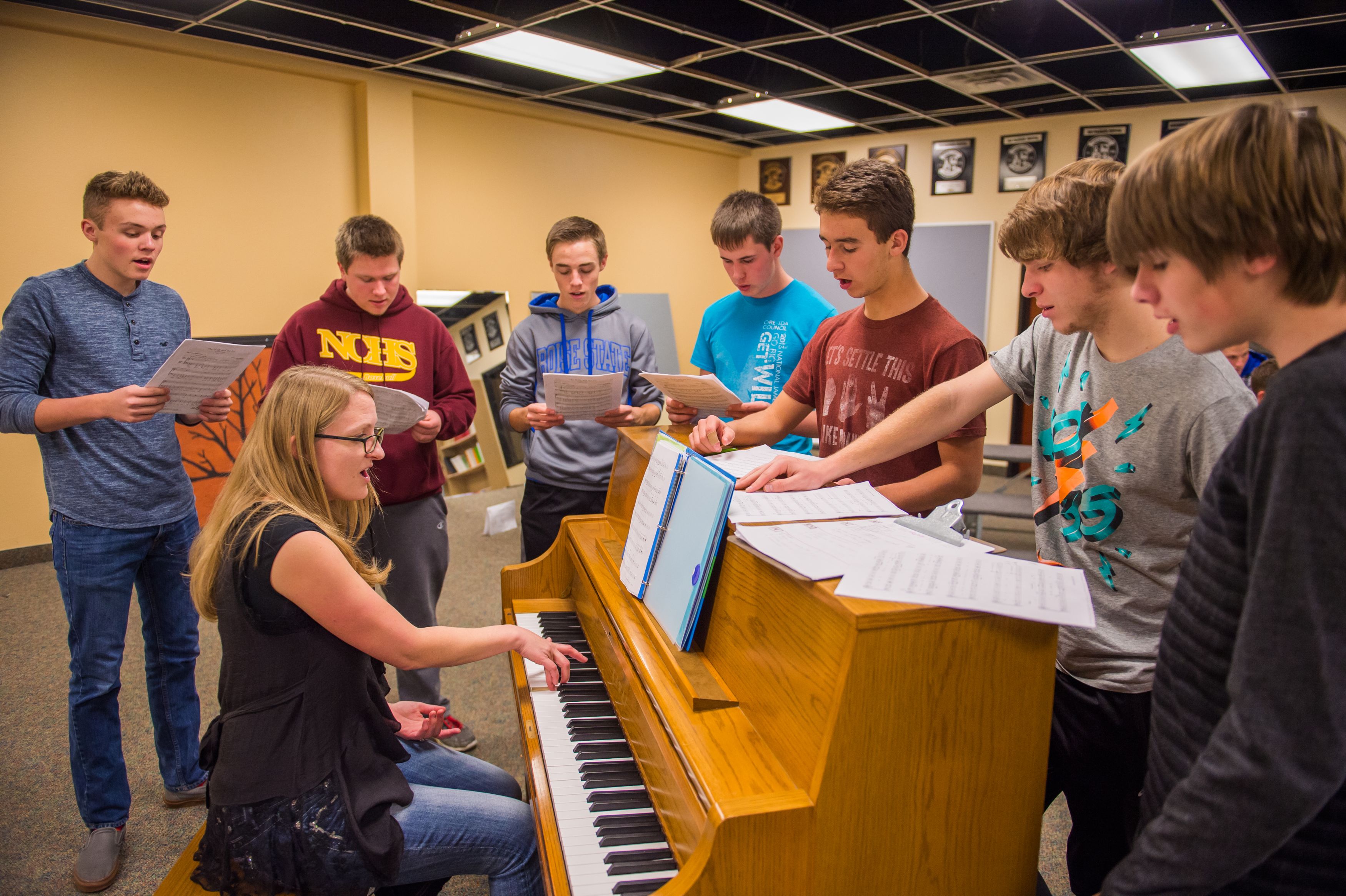 Listening to the Nampa Christian High School music arts department is comparable to enjoying the best college or professional music available. For decades, the NCS music department has been blessed with talented instructors and outstanding student voices.
Since 2004, Anna Simpson has led the music department and her choirs and bands have received critical acclaim in not only their seasonal concerts and church visits, but they have earned dozens of awards at the prestigious Worldstrides Heritage Performance Festivals each spring in California.