Music Arts Department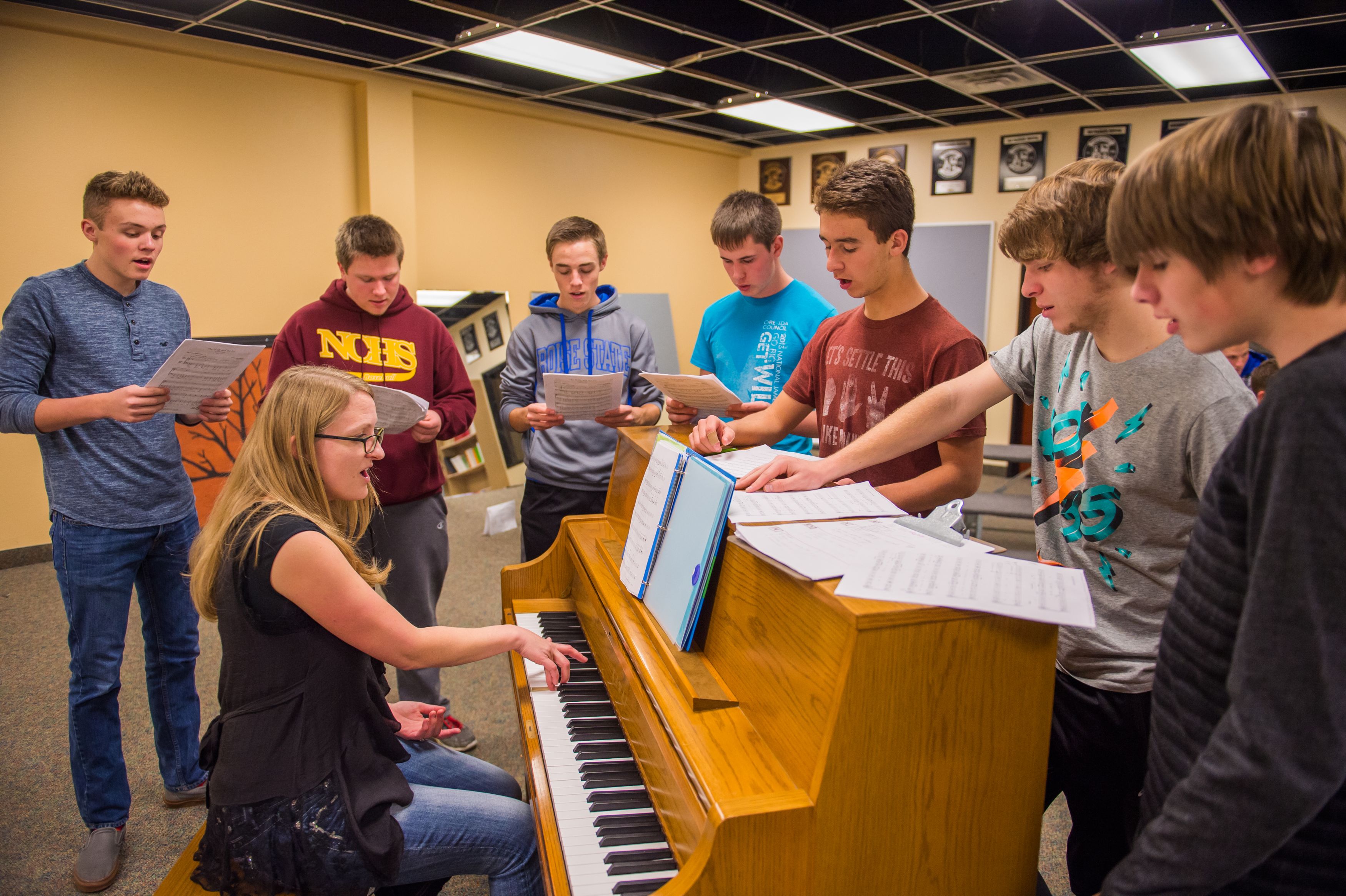 Listening to the Nampa Christian High School music arts department is comparable to enjoying the best college or professional music available. For decades, the NCS music department has been blessed with talented instructors and outstanding student voices.
Since 2004, Anna Simpson has led the music department and her choirs and bands have received critical acclaim in not only their seasonal concerts and church visits, but they have earned dozens of awards at the prestigious Worldstrides Heritage Performance Festivals each spring in California.
WorldStrides Heritage Music Festival (a.k.a. Choir Tour)
This trip is an amazing opportunity for our students. The groups will perform for nationally acclaimed adjudicators, receive a clinic with a university choral instructor, spend time bonding with fellow students on the long bus rides, and enjoy both cultural and fun events. Here is a sample itinerary for the typical trip.
Day 1 : Leave early, on the bus all day, arrive in Anaheim late...
Day 2 : Music Workshop at a local college/university with the head of their choral department, visit a museum or see a show
Day 3: Festival Performances and Clinics with expert adjudicators and the Festival Award Ceremony at Disneyland
Day 4 : Disneyland Park all day... then get on the bus very, very late and start the long journey home.
Day 5 : On the bus all day, arrive home around dinner time, commence Spring Break festivities!