Early Childhood Education
The Nampa Christian Schools Early Childhood Education is a preschool that also offers daycare services to infants as young as 6 weeks old. The ECE is the only
IdahoSTARS Step 4
facility in Canyon County. Preschool classes run through 4 years of age. Students entering the ECE are a maximum of 3 years old on September 1st of the current school year. The facility and staff provide quality instruction, care, and nurturing between the hours of 7 AM and 6 PM with year-round options.
Preschool Teaching
Highly qualified teachers with a
CDA
or higher lead class and play time for 2-year-olds and 3-year-olds that emphasizes social and emotional development through role-playing, games, and interaction with other children. Circle time and various centers stimulate language and cognitive development through the use of stories, songs and a variety of activities that include sorting, alphabet, and number identification. Biblical truths are integrated throughout the day and are learned through Bible stories and songs. Our teachers also complete a minimum of 15 hours of continuing education every year.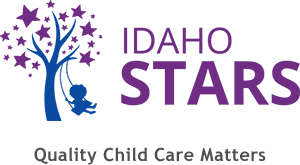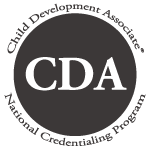 Financial Information
Fees
Application Fee: $50 (payable at time of application submission)
Tuition for 2019 - 2020
2 Days

3 Days

4 Days

5 Days

Infants

6 weeks - 12 months

$395
$495
$595
$695

Toddler

13 months - 24 months

$385
$485
$585
$685

2-Year-Old Full Day Preschool

$375
$475
$575
$675

2-Year-Old Half Day Preschool

8:30 - 11:30 AM on T/Th or M/W/F

$150
$205
Contact
ECE
Contact
ECE

3-Year-Old Full Day Preschool

$365
$465
$565
$665

3-Year-Old Half Day Preschool

8:30 - 11:30 AM on T/Th or M/W/F

$145
$200
Contact
ECE
Contact
ECE
Annual Fees
Annual Registration: $75 (per student)
Building & Maintenance: $50 (per family)
Participation Fees
Pre-Arranged Drop-In Fee: $50 per day
Application Process
Inquire Today
Inquire Now:
Contact Us (208) 475-1729
Early Childhood Education Director