Preschool
Nampa Christian Schools Preschool serves students from 6 weeks of age through Pre-Kindergarten. Our goal is to educate the whole child, academically, spiritually, and physically. Since 1959 we have provided Christ-centered education for children of Christian parents, serving as an extension of the home and a partner with the church in providing Christian education.
The Preschool also offers daycare services to infants as young as 6 weeks old. The Preschool is the only IdahoSTARS Step 5 facility in Canyon County. Preschool classes run through 4 years of age. Students entering the Preschool are a maximum of 3 years old on September 1st of the current school year. The facility and staff provide quality instruction, care, and nurturing between the hours of 7 AM and 6 PM with year-round options.
Biblical Integration
Nampa Christian Schools Preschool firmly holds the integration of God's word into daily teaching as a priority. The goal of Biblical integration is to help students to think biblically and critically, not only about every subject but also about every aspect of their lives. When students truly understand something from a biblical perspective, they gain a greater understanding of the character of God and have a greater understanding of God's design. Students are encouraged to view a subject the way God does and to see how this understanding impacts them personally in every area of their lives, as well as society at large. This daily integration, accompanied by daily prayer and devotions is enriched with a weekly chapel service focusing on the teachings of our Lord Jesus Christ.
Teaching
Highly qualified teachers with a CDA or higher lead class and playtime for 2-year-olds and 3-year-olds that emphasizes social and emotional development through role-playing, games, and interaction with other children. Circle time and various centers stimulate language and cognitive development through the use of stories, songs, and a variety of activities that include sorting, alphabet, and number identification. Our teachers also complete a minimum of 15 hours of continuing education every year.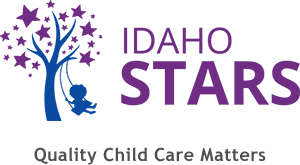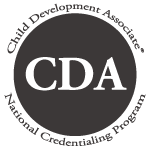 Application Process
05/25/2021 - OUR PRESCHOOL IS CURRENTLY FULL AND WE HAVE A WAITING LIST FOR ALL AGES/GRADES
Complete the Preschool Online Application.
Submit the $50 application and processing fee. Online payments can be made here.
Review the Preschool Handbook.
The Preschool office will contact you to set up an interview/tour with the director. Please bring these items along with payment to the appointment:

Birth Certificate: Please include a certified copy from the state in which the student was born. Other means of identification may be: Passport, Visa, or other government documentation.
Immunization Record: Idaho State law requires all immunization records be "up to date" and on file prior to attending school. An immunization opt-out form is available upon request.
Statement of Faith
Contact Us (208) 475-1729