Welcome & Mission & Vision
Welcome to Nampa Christian Schools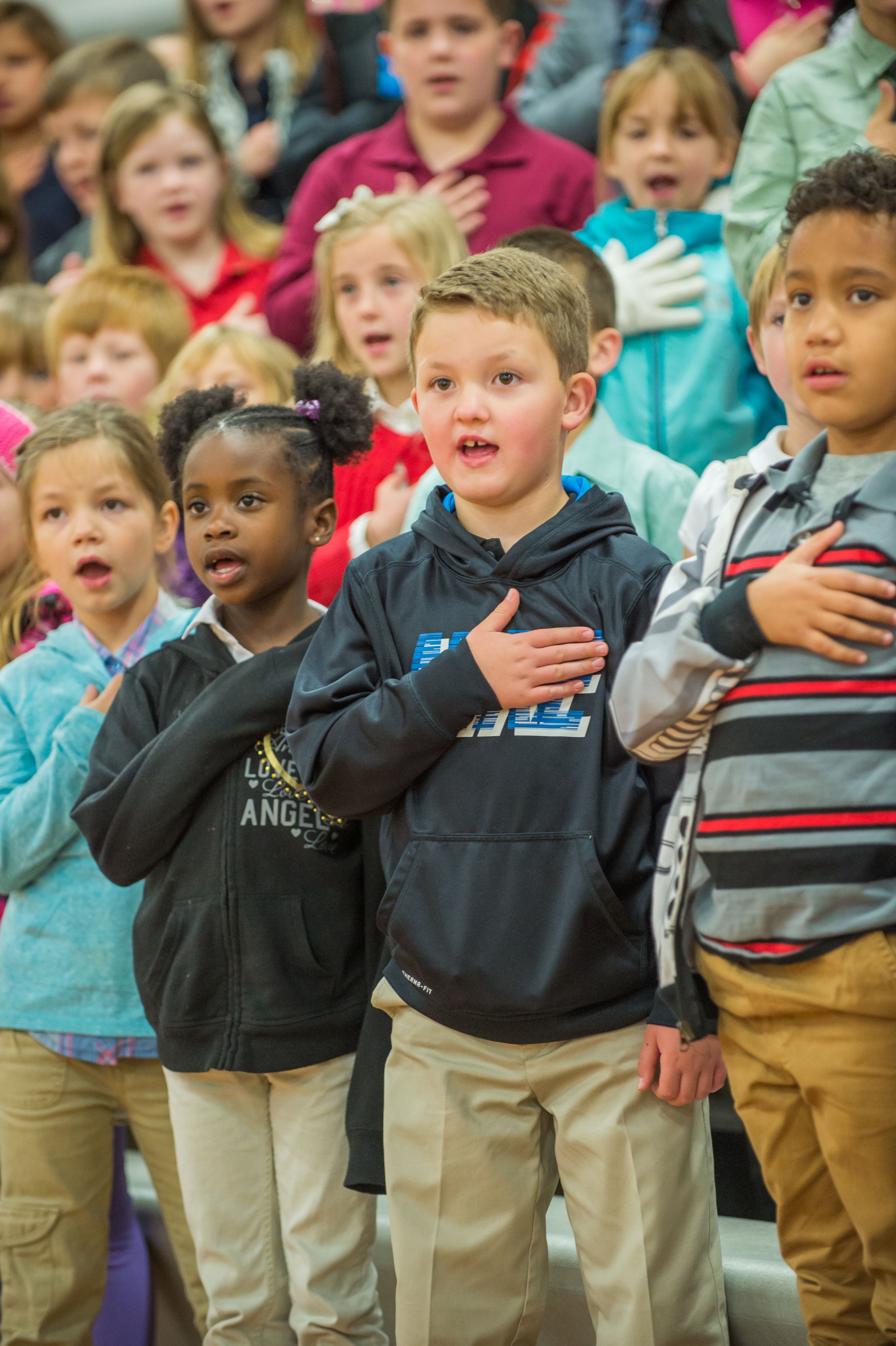 Welcome! Nampa Christian Schools offers preschool (6 weeks - age 4), elementary school (PreK-5), middle school (6-8) and high school (9-12) programs.
Nampa Christian School is dedicated to serving the Christian community by providing high-quality Christian education and discipleship of students who will impact this world for the Lord Jesus Christ through Biblical thought and action. You can learn more of our Christian viewpoints by reading our
statement of faith
. By reviewing our
educational philosophies
, you will see how it is evident that we are dedicated to having our students leave well prepared to meet the challenges of the future. As a testimony to this, each year we have more than
90% of our graduating students go on to higher education
, as well as many students who have gone on to serve the Lord in full service.
As you continue to explore our website, we trust the Lord will guide you. At Nampa Christian, we value the education of your children and realize the decisions you make around your children's education have a lasting effect on their lives. If you have any further questions about Nampa Christian School, please contact us, so we can help you with any questions or concerns.
Thank you for your interest and we hope to see you soon. May God bless you in your endeavors!
Boldly Christian - Unquestionably Academic,
Dr. Greg Wiles, Ed.D
Superintendent
Nampa Christian Schools
---
Key Verse
""Teacher, which is the greatest commandment in the Law?" Jesus replied: "'Love the Lord your God with all your heart and with all your soul and with all your mind.' This is the first and greatest commandment. And the second is like it: 'Love your neighbor as yourself.' All the Law and the Prophets hang on these two commandments."" -Matthew 22:36-40 NIV

---
---
Our Prayer
Our prayer is that God will capture the HEARTS of our students, transform their MINDS (HEADS) through His Spirit to love Him and others, and empower their HANDS to serve joyfully and faithfully to further His Kingdom.



---
---
Our Mission
Nampa Christian Schools, through a Christ-centered partnership with families and Churches, exists to glorify God with our HEART , HEAD, and HANDS.



---
---
Our Vision
Our vision at Nampa Christian Schools is to provide a high quality education with the Gospel and a Biblical Worldview as its foundation. Our purpose is to equip, shape and disciple students' HEARTS, HEADS, and HANDS in the truth and authority of Scripture, striving for excellence to glorify God in all areas of learning and life.

---
Our Core Values Based On God's Holy Word
As unique image-bearers of God, and resilient disciples of Christ, NCS makes the following statements based on Scriptures that are at the core of our Prayer, our Mission, and our Vision. (Matthew 22:36-40, Deuteronomy 6:4-9, Ephesians 4:11-16, Psalm 115:1, Romans 11:36)
With Our HEART We Value:
Being transformed by the Gospel (Jeremiah 17:9, Ezekiel 36:26)
Shepherding of the Heart (Deuteronomy 6:4-9; Matthew 22:36-40)
Discipleship for spiritual growth (John 13:16, 2 Timothy 2:1-2)
Loving and Worshipping God (Duet 6:13. Ps. 100:2)
The continuous pursuit of God the Father, God the Son, and God the Holy Spirit (Spiritual Growth/ Development/ Sanctification) (2 Corinthians 3:18)
With Our HEAD We Value:
An eternal perspective with a Kingdom mindset (Colossians 3:23; Matthew 6:19-21)
The authority and Truth of Scripture, the Inspired Word of God (1 Thessalonians 2:13; Psalm 19:7; 2 Timothy 3:16-17; 2 Peter 1:16-21; Hebrews 4:12)
Shaping a Biblical Worldview (Colossians 2:6-8; 1 Corinthians 2:14-16)
Teaching dependence on God (Romans 11:36, John 15:5)
The renewing of our minds (Discernment) (Proverbs 3:1-12; 2 Timothy 1:5; Romans 12:2; Phil 4:8)
Striving for excellence in all things (Colossians 3:23, 2 Corinthians 8:7)
Lifelong learning (Critical thinking and problem solving) (Psalm 119:99, Proverbs 18:15)
With Our HANDS We Value:
Joyful and faithful service to God and others (Ps 100:2, 2 Tim. 3:17)
Using unique God given gifts as citizens of the Kingdom (1 Corinthians 12)
Christ-centered living (Col 3:23, Matt 5:16; 1 Timothy 4:12)
Servant leadership as we show love to others (John 13:34-35, Matt. 20:26-28)
The call in Micah 6:8 to "Do justice, love mercy, and walk humbly with our God." (Micah 6:8) (James 1:27)
The Great Commission that calls us "to go and make disciples" to further God's Kingdom. (Matt. 28:19-20, Mark 16:15)
Our Beliefs on Shaping a Biblical Worldview:
God-breathed Scripture is the lens through which all learning is framed, giving opportunities for greater understanding of God's character, His creation, and our role in His sovereign plan. All learning about the past, present, and future is connected with God's great work and plan of redemption through Christ.
Portrait of a NCS Graduate Rooted in our Core Values:
(See Bible references in our Core Values Statements)
Understand and commit to a personal life-long relationship with Christ. (Heart)
Understand and articulate a Biblical Worldview in all disciplinary areas, and defend that perspective in the world. (Heart and Head)
Pursue academic excellence and a desire for life-long learning in all disciplinary areas. (Head)
Develop moral integrity, demonstrated by righteous living and stewardship. (Heart, Head, and Hands)
Empathize and work well with others all while respecting the worth of every individual as made in God's image. (Heart and Hands)
Lead through service, prepared and motivated for lifelong service to others, and know and apply spiritual giftedness. (Hands)
Go and make disciples for the purpose of glorifying God with HEART, HEAD, and HANDS in order to further His Kingdom.