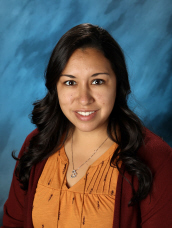 Maria Scott
Counselor
Groups: All Staff,Elementary School
About me ...
Hi, my name is Maria Scott. This is my second year as the K-8 Counselor at Nampa Christian and I LOVE it! I'm married and have three beautiful girls; an 8 year old and twin 4 year olds! Our family has been part of the Nampa Christian family for six years now and we couldn't feel more blessed to be at this school.
In my free time I enjoy being with my family and friends. I like coffee, chocolate, and feedback! So if there is anything you'd like to see the counseling department bring to the school, please let me know!
Throughout the year I will be updating this page with resources I hope you find useful ranging in a variety of topics. If you are interested or in need of a specific topic and you don't see it listed, please email or call me and I will try my best to find you an answer!