Below you will find detailed information about the concurrent credit opportunities that Nampa Christian provides to students. Each teacher will provide registration and payment information to each class as the registration deadline approaches. Beginning in 2021, our students also have the opportunity to apply for reimbursement through the
Student Opportunities Assistance Program.
General questions about concurrent credit can be directed to
Amanda Duerre
, Guidance and Career Counselor.
CWI
BSU
NNU
These courses are taught at Nampa Christian High School by approved instructors. Each concurrent credit faculty member has met the qualifications for each university to be an adjunct professor.
FALL SEMESTER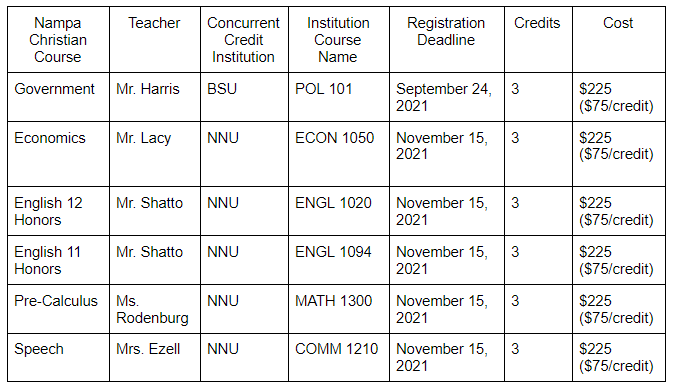 SPRING SEMESTER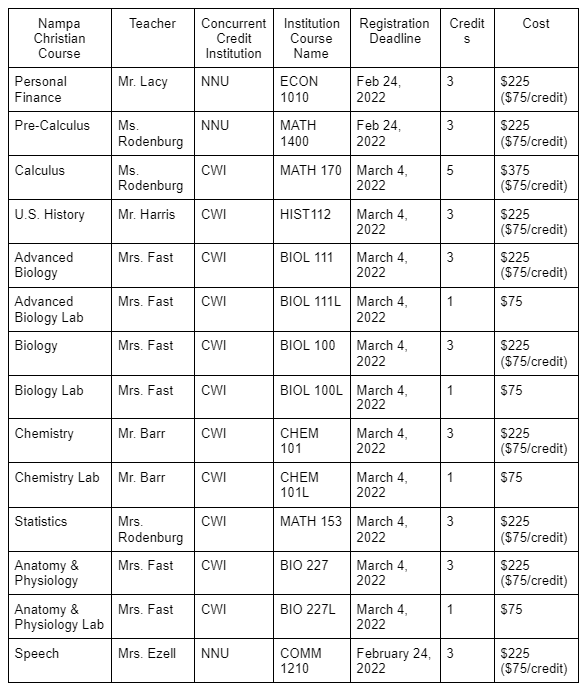 Alumni Testimonials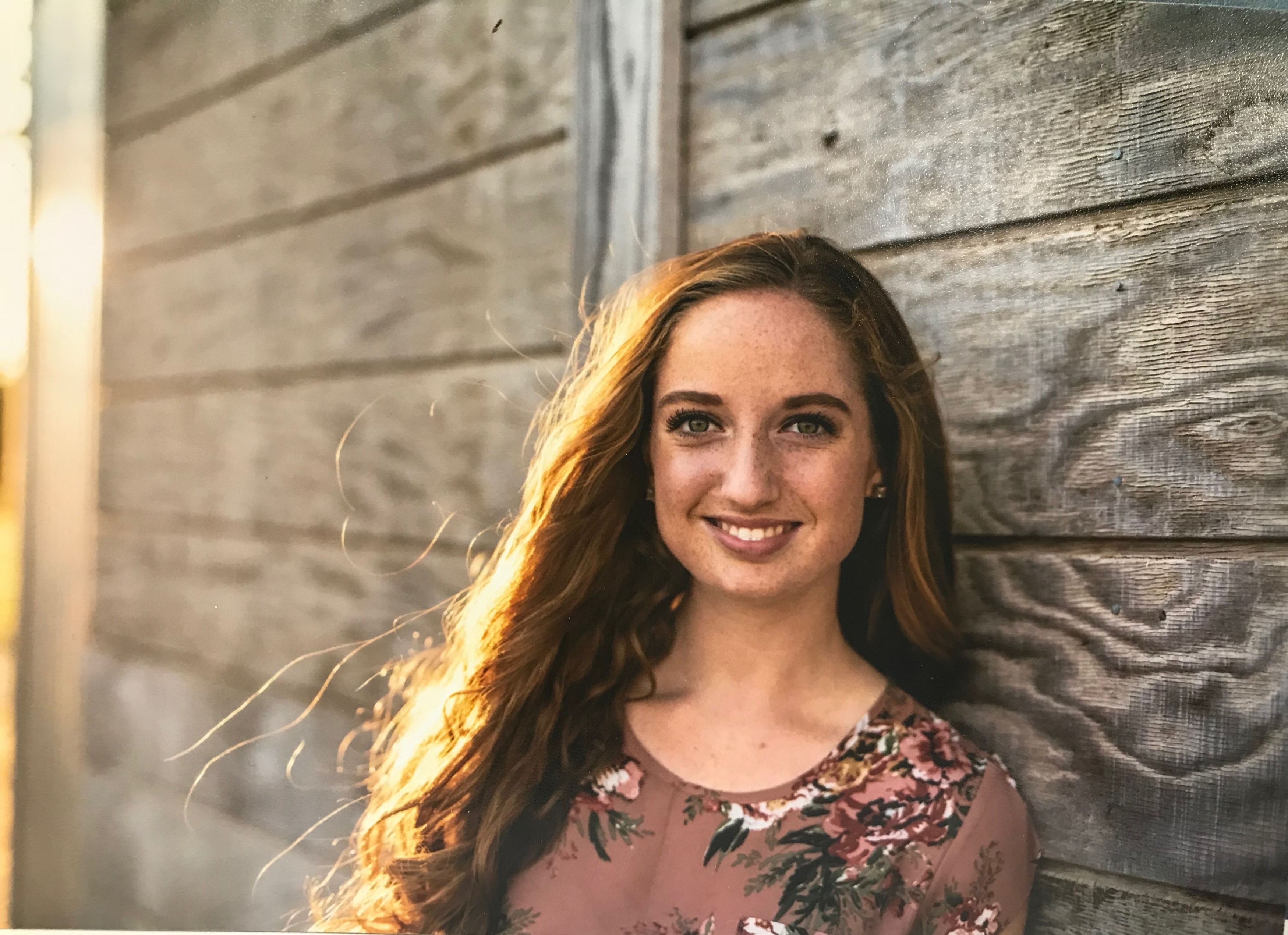 "Taking concurrent credit classes in high school was a lot of work, but it was definitely worth it! As a college freshman with an undecided major, it is so nice knowing that I have almost a year of college credits under my belt. I have plenty of room to maneuver as I figure out what it is that God has planned for me, and I was able to learn in a comfortable environment alongside my friends with high school teachers that understood my learning style and personality. I am very thankful for the opportunities that I had at Nampa Christian to get a head start into my college career."
- Anetta De Jong, NCS Class of 2018