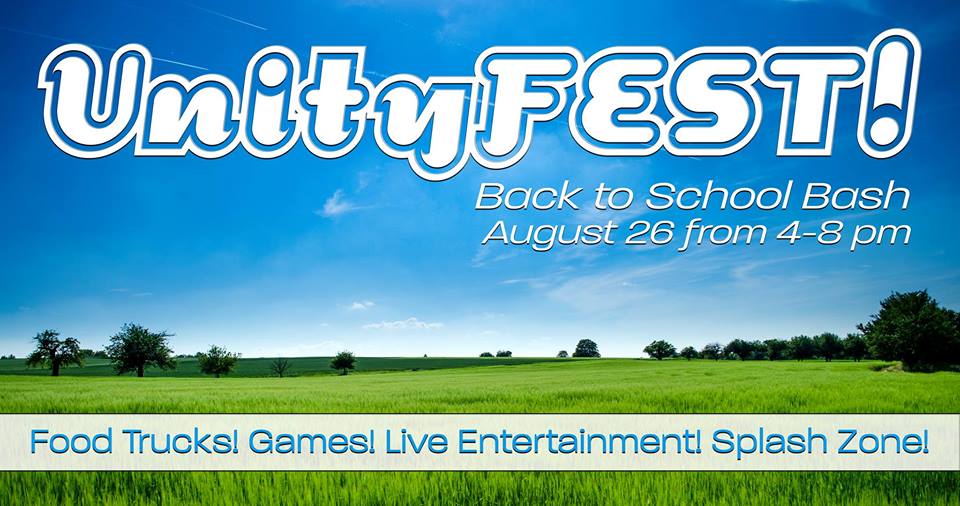 "How good and pleasant it is when God's people live together in unity!" Psalm 133:1 (NIV)

As Nampa Christian starts another school year we are inviting our NCS families and students to come together as one. We believe unity is absolutely critical to the success of our school. That's why we're hosting UnityFest! It's going to be a blast! We'll have food trucks, games, friendly competition, local entertainment, a splash zone, and so much more! Bring your own lawn chairs and shade to help us set up "Shade City." There is no admission for the event. You are welcome to bring a cooler with your own goodies and/or visit the food trucks. Please, no grills.
NOTE: While there is no cost for entrance, the food trucks will each have their own menu and pricing. There will also be a small charge for some of the activities to help raise funds for extra-curricular activities.
Here is a list of the food trucks.

1. The BBQ Guy
2. The Rusty Dog
3. Darjeeling MoMo (Himalayan)
4. Kono Pizza
5. Cool Intentions (Ice cream and cold treats)

LOCATION: East side of the HS and MS Campus, 11920 W. Flamingo Ave. (corner of Flamingo and Midway)
Visit the Facebook event page! Be sure to mark that you are coming!