Guidance & Career Counseling
Guidance and Career Counseling
Nampa Christian Guidance and Career Counseling Center partners with students and parents to enhance student learning in academic development, college planning, career aspirations and personal/spiritual growth. The primary goal of the Guidance and Career Counseling Program is to help families through the FAFSA process, coordinate a college application week, promote college fairs and provide standardized testing information.
Idaho Science and Aerospace Scholars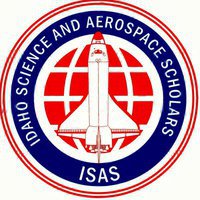 Idaho Science and Aerospace Scholars (ISAS) is a competitive program that allows high school juniors to take an engaging online NASA-developed course on Space Exploration through Idaho Digital Learning that teaches a broad range of Science, Technology, Engineering, and Mathematics (STEM) skills aligned with Idaho Content Standards.
To apply to become an Idaho Science and Aerospace Scholar, you must:
+Be a U.S. Citizen and Idaho resident
+Be a high school junior with an interest in science, technology, engineering, or mathematics
+Have a minimum GPA of 2.7
+Be at least 16 years of age and have parental permission
+Commit to all aspects of the ISAS program
+Have internet access and e-mail (home, school, or public library)
Upcoming College Prep
Upcoming College Visits