The Nampa Christian Theatre Arts Department has become well known throughout the community for offering excellent and outstanding theatrical productions. Recent performances have included "Alice in Wonderland", "The AristoCats", "The Wizard of Oz", "The Lion, the Witch and the Wardrobe", "Little Mermaid", "Beauty and the Beast", "Fools", "Fiddler On The Roof", "Play On", and "Chasing Charming". We warmly extend an invitation for you to join our upcoming performance of "Honk!"

The Theatre Department presents two quality productions a year. Plan each year on seeing our wonderful performances...but be sure to get your tickets early as there have been quite a few shows sold out in the past!
Upcoming Performances
Honk! JR
April 20, 21, & 22, 2017 | NNU Little Theatre | Evenings at 7 pm | Saturday Matinee at 3 pm
Nampa Christian High School's Theatre Department, under the direction of Gene Lubiens, will present "HONK! JR," a delightful adaptation of the beloved fable. This award-winning musical is a heartwarming celebration of what makes us special. With a score by George Stiles and Anthony Drewe (Mary Poppins), Honk! JR is sure to please all ages with its sparkling wit, unique charm and memorable score. Witty and hilarious, but also deeply moving, HONK! JR will treat audiences to equal amounts of laughter and tears.
"Ugly looks quite a bit different from his darling duckling brothers and sisters. The other animals on the farm are quick to notice and point this out, despite his mother's protective flapping. Feeling rather foul about himself, the little fowl finds himself on an adventure of self-discovery, all the while unknowingly outwitting a very hungry Cat. Along the way, Ugly meets a whole flock of unique characters and finds out being different is not such a bad thing after all." -Music Theatre International
Evening performances will be at the NNU Little Theatre at 7 pm on April 20, 21, and 22, along with a special matinee on Sat., April 22 at 3 pm.
Ticket prices are $10 for adults, $5 for senior citizens and students, and free for children 5 years and under. Purchase advance tickets at the NCS Central Office, online, or by calling 475-1711. Tickets purchased in advance will be available at "Will Call" at the event. Please bring verification of your purchase. Tickets may also be purchased at the performance based on availability.
Use our HONK! JR. Facebook event page to invite others!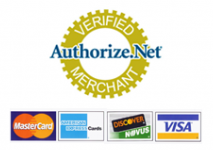 Safe, secure online payments
Past Performances