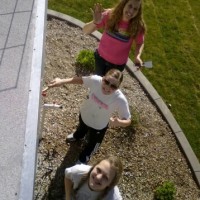 NAMPA CHRISTIAN SERVES NAMPA WITH COMMUNITY SERVICE DAY
April 24, 2012
FOR IMMEDIATE RELEASE: 4/24/12
Wednesday, April 18, several Nampa community businesses and residents benefited from services provided by Nampa Christian High School students. The Nampa Christian "Community Service Day" is an event which helps the students to realize their importance as volunteers in the community.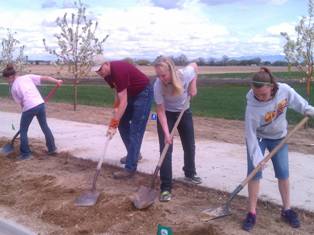 Each class served at different organizations throughout the day. The NCHS freshman class helped with projects at Caldwell Baptist Church, sophomores at Wild Rose Subdivision in Nampa to work on a landscaping project, the junior class painted a house in Nampa, and the senior class worked at the Missionary Aviation Fellowship (MAF) in Nampa and the Lake Lowell Wildlife Refuge. The 7th and 8th grade classes also participated in sprinkler installation at the Nampa Christian Schools Flamingo campus.
Nampa Christian Bible teacher Jim Evenhouse organized the Community Service Day in an effort to encourage students to continually explore new ways to serve the community. He said, "The Community Service Program has th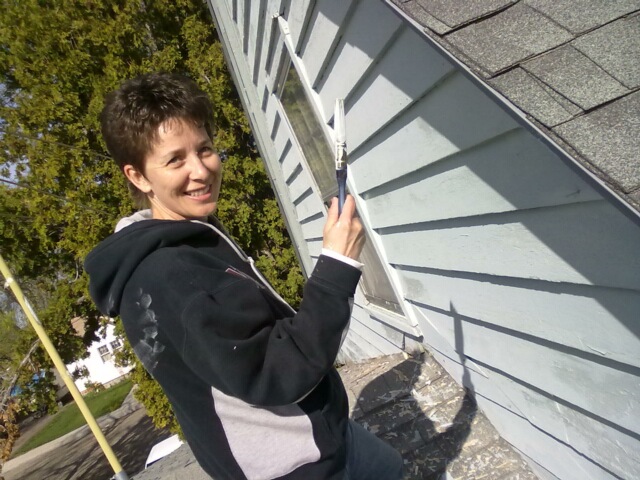 e potential to train students to prioritize serving others, to promote a positive image of the youth at NCHS, and most importantly to provide a chance to visibly display the love of Jesus to others."
In addition to this special community event day, Nampa Christian Chapel Services are involved with several other community projects such as ministering regularly at the Nampa Care Center, sponsoring the "Adopt- a-Family" program during the Holiday Season, mentoring younger children at local public schools, and several other community related programs throughout the years. The Nampa Christian Key Club is also very involved in the community by participating at the Festival of Trees to benefit the Meals on Wheels program, hosting the American Red Cross blood drives, participating in the March of Dimes, Give Me Five event and ringing the Salvation Army bells during the holiday season.
Nampa Christian Schools is a non-denominational Biblically based school located in Nampa, Idaho. The early childhood (ages 3-5), K-6th grade campus is located at 439 West Orchard Ave. and high school grades 7-12 are located at 11920 W. Flamingo Ave. Nampa Christian Schools provides Biblically-based academic excellence, a safe and productive learning environment and co-curricular activities with high achievement results.
Photo Caption 1: front to back, Kinsey Johanson, Hailey Troost and Lauren VanderStelt
Photo Caption 2: left to right, Superintendent Eric Forseth, Taylor Fouts and Kortney Pelkey
Photo Caption 3: Tina Pelkey
For more information contact C.J. Gish at 208-475-1707 or Info@NampaChristianSchools.com
##
Back